We're only days away from saying adieu to 2014 and starting a new year. Irrespective of how you'll ring in the new year, here are five super easy, super delicious and super healthy cocktail recipes.
Whether you're starting the New Year in your home or somewhere fancy – these can be whipped up anywhere! Enjoy.
Grapefruit Spritz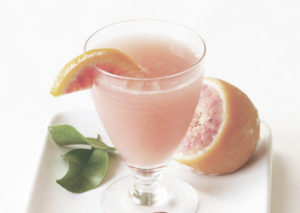 Ingredients
2 teaspoons black currant liqueur (crème de cassis)
1/2 cup strained fresh grapefruit juice (from two grapefruits)
Chilled brut Champagne or dry sparkling wine
2 grapefruit slices
Method
Spoon 1 teaspoon each of the black currant liqueur into two Champagne flutes. Add 4 tablespoons juice to each glass. Fill each glass with Champagne, then stir gently. Garnish each glass with grapefruit slice.
Chocolate Heaven
Ingredients
1 shot of vodka
1 tsp cacao powder
1/4 cup cold pressed coffee
1/4 cup coconut milk
2 coffee beans
1/8 tsp of agave or coconut nectar
Method
Blend coffee, coffee bean, coconut milk, cacao powder and agave. Pour into a shaker with ice and vodka. Pour into a martini glass and garnish with cacao nibs.
Berrylicious Fusion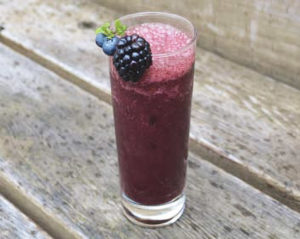 Ingredients
2 shots of vodka
1 Tbsp of fresh strawberries, crushed
1 Tbsp of blueberries, crushed
Dash of fresh lemon juice
1/2 cup coconut nectar
Sparkling water
Method
Blend fresh berries with enough mineral water to cover. In a shaker add vodka, blended berry juice, coconut nectar, and lemon. Pour in a martini glass and top with more mineral water as needed. Garnish with fresh berries and edible flower
100-calorie Sangria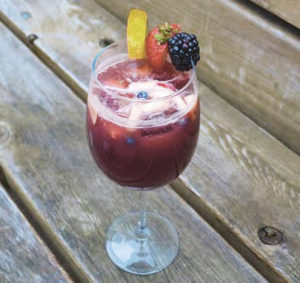 Ingredients
1 shot of cognac
1/2 shot of triple sec
4 shots of red wine
Splash of fresh pineapple juice
Juice of 1 orange
Top with gingerale or ginger beer
Method
Mix all ingredients together in a shaker and shake it! Add chopped fresh fruit (apple, pear, blueberries) and a sprinkle of hibiscus flower to garnish.
Watermelon Gin Fizz
Ingredients
4 cups diced watermelon
4 shots of gin
8 Tbsp lime juice
1 1/3 cups ginger ale
Lime wedges, for garnish
Method
Puree watermelon, strain and divide the juice in 4 ice-filled glasses. Top each with 1 shot gin, 2 tablespoons lime juice and 1/3 cup ginger ale, each. Garnish with lime wedges.