Healthy Her
Rebuild your body, health and your life, no matter what stage of motherhood you're at.
With more than two decades of experience in the health and wellbeing industry, host and mum of four Amelia Phillips speaks to the top parenting, fitness and medical experts to find out how you can thrive when you're sleep deprived, learn to love your post-baby body, balance career with kids, keep your relationship with your partner on track and more. Practical tips you can implement straight away to improve your own mental and physical health, along with the wellbeing of your entire family.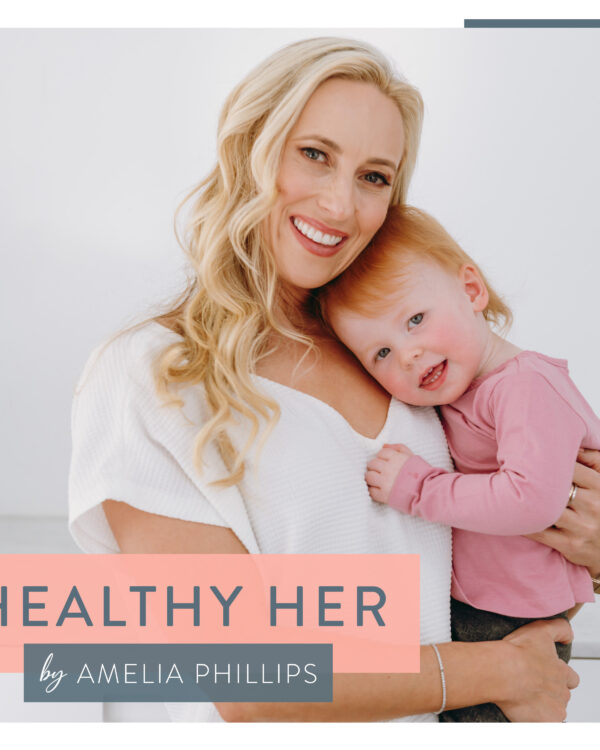 There's been a rise in female independents vying for a seat in federal parliament, willing to pause successful careers, and step away from family commitments. What makes a woman take that challenging leap, step out of her comfort zone, and take such a big, public risk? Dr Sophie Scamps is one such woman; a successful GP, mother of two, and now independent candidate for Mackellar in Sydney. Dr Sophie and host Amelia Phillips discuss the why behind her stepping forward (If not you then who? If not now then when?) and how she manages the pressure of risk taking (and stepping into your 'sphere of fear'), balancing family life and offers brilliant advice for anyone considering going for a bigger goal. 
SUBSCRIBE AND RECEIVE A COPY OF MY E-BOOK THE INFLAMMATION SOLUTION