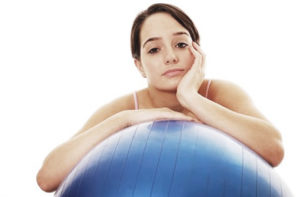 Why oh why do those extra kilo's pile on over the colder months?
Well, it's no secret really… we switch from salad to stodge, runners to ugg boots and a trip to the gym with a trip to the couch. True? I know it is for me if I'm not careful!
Here are my 7 top tips for not falling into the excuses this winter!
Exercise has to be a priority:
All year around your exercise should be a priority, but during winter even more so. There is a disorder called 'seasonal effective disorder' (SAD) (winter blues) which causes you to feel 'moody' and have a lack of energy. We know exercise releases happy endorphins so to avoid feeling SAD keep exercise at the top of your lists.
Stay Healthy:
Hands up who still witness people not washing their hands after using the toilet? Yiew! It's not the cold weather that spreads nasty germs so here a few tips that will help you from spreading, or catching the flu:
Wash your hands;
Cover your mouth with your arm when you cough or sneeze;
Regular exercise – keep that immune system high so you are less susceptible to getting sick;
Try to eat five serves of vegetables and two serves of fruit per day;
Stay hydrated;
Go outside and get fresh air when you can, and have your morning coffee in the sun to soak up the vitamin D 
Take a multi vitamin
Commit yourself:
I'm not just talking about your weekly routine but committing to a challenge, program or an event. There are loads of winter bootcamp challenges you can join, Yoga for 30 days or why not your local run club – they generally set off in the morning and you are hardly going to 'pike' when others are relying on you. Plus you will be ready for one of the fun runs when spring has sprung!
Reward yourself:
Maybe not straight away, but how about booking a weekend away at the end of winter, somewhere warm, and somewhere you will have to put on that bikini! Now there is an incentive that will turn you away from seconds.
Change it Up:
I always recommend changing your exercise routine to keep it exciting and the wintertime is a great opportunity to do just that. Move your workout indoors – there are loads of gyms or indoor classes out there where you can join for a short term. You never know you must enjoy that spin class or body pump class for a change. Another great one is either heading out first thing in the morning (when its lighter) OR use your lunch break to duck out for a run. You will have the added benefit of Vitamin D at the same time.
Toughen Up:
Yes its cold but here's an idea – layer up! Make sure it is layers though because you will need to be peeling them off, as you get warmer. Dark? use a headlamp, or even a bike light. These are light, very bright and easy to carry in your hand. If you have a search around your area you may also find a community park that has lighting.
Weigh yourself:
This will keep you honest. If you don't weigh in you may not notice the kilo's creeping on when hiding behind bulky jumpers and jackets, or if you're not a fan of the scales, try wearing your 'skinny' jeans at least once a week – that will definitely keep you on track.
What strategies do you use to keep you on track over Winter?