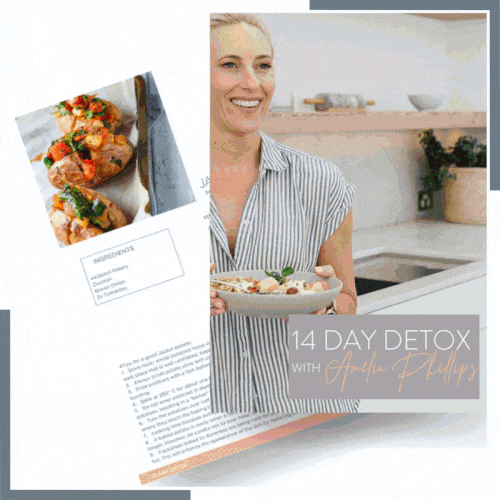 Are you feeling flat, tired or bloated? My detox will give you a gut health, immune boosting reset.
Amelia xx
My whole food detox is designed to reset your appetite, boost your immunity and increase your energy levels
For 14 days you will be eating only whole foods that are plant based, gluten free, low lactose and anti-inflammatory. You will also be asked to stay away from caffeine, alcohol, meat, dairy, added sugar, wheat and processed foods.
I'll be available as your nutritionist throughout the 14 days, and can ask me a question any time. Once you sign up you can choose to start any time you like, and the recipes and meal plans are yours to keep forever.
I'm looking forward to being your partner throughout this program – Lets do this!
The first few days can be challenging as your body responds to the detox. You may feel lethargic and experience some headaches or some aches, which is all a sign that you needed this!
By the end of the second week most clients report that they feel great and energy levels are high, their cravings have subsided (especially sugar cravings!).
Some of the benefits of the detox are:
Improved gut health and liver function.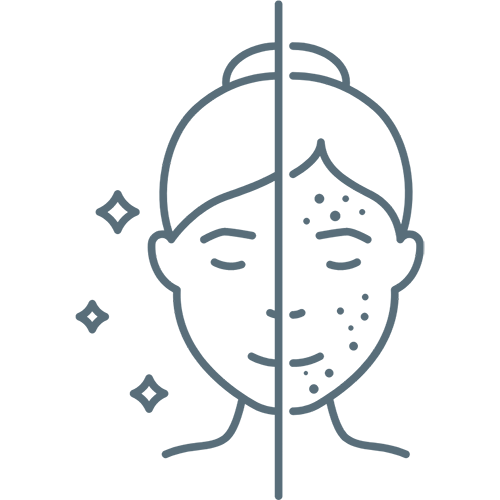 Clearer and more radiant skin, and better energy levels throughout the day.
Feeling calm and in control with a sharper, clearer mind and reduced mood swings.
As a nutritionist with over 25 years of experience, I have helped thousands to reach their goals
I designed this program myself based on my years of experience and my clients have had so much success with it.
I'm so excited to bring this program to you, and see you get great results!
Complete program only $149
"Hi Amelia, I am stunned with all of the results! I am feeling really good. My skin is so clear. I feel really good! Thank you so much, I am almost bouncing off the walls! :)."
Fluer from Sydney
"Hi Amelia, I'm feeling a million times better already – physically, mentally and emotionally. Thankyou!"
Natalie, Melbourne
"Hi Amelia Thanks for taking us through the program. I am feeling fantastic and really not interested in going back to eating in our old ways! We are both now craving fresh fruit and veg much more than we were before. Thanks again!"
Angela, Brisbane
Is the detox suitable for everybody?
The detox is not suitable for you if you are under 18, pregnant or breastfeeding, sick or highly stressed, suffering an illness, have diabetes or other chronic health conditions.
What can't I have during the detox?
During the detox you will be asked to follow the meal plan, and only water and non caffeinated herbal teas. You will be asked to stay away from caffeine, alcohol, meat, dairy, added sugar, wheat and processed foods.
Can I exercise during the detox?
You will be doing minimal exercise for two weeks. I recommend only gentle walking, yoga and swimming. It's a great time to set yourself up for a positive year, meditate and recharge your mind not just your body. Buy a good book, write in your diary and pamper yourself for the two weeks.
Can I start any time?
Yes! When you sign up you can choose your start date, the recipes, meal plans and instructions. I will be in email contact throughout the two weeks with support.
Are there any supplements involved?
The detox is whole food based but I will also provide you with a list of supplements which you may wish to take during the 14 days.
Contact me with any questions you have and I'll get right back to you.